The National Poetry Competition closes on 31 October 2022. In the run-up to this year's deadline, I was commissioned, along with a charm of other incredible poets, to record my poem 'Namazu at the Physicist's Funeral', which was commended in the 2018 competition, written about the work of Motoji Ikeya, who sought a scientific explanation for the prescience of Japanese catfish in detecting oncoming earthquakes. Ikeya was also aware of yōkai folklore attributing earthquakes to the giant underground catfish Namazu thumping his huge tail.
In the video, I also read 'Benjamins', a poem from my new collection Hot Cockalorum, which references Frank Wedekind's 1903 psychosexual novella Mine-Haha, or On the Bodily Education of Young Girls.
Kirsten Irving – Then & Now from The Poetry Society on Vimeo.
Please also enjoy this picture of Namazu in his fanciest robes, having a tug-o-war with some dude.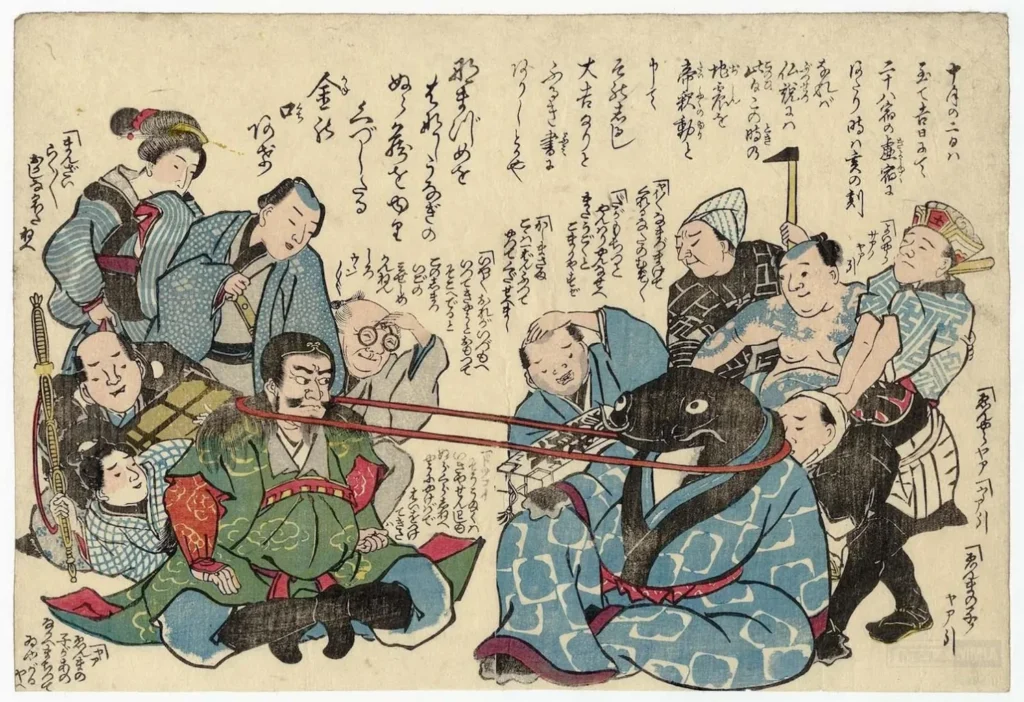 Not a video fan? You can read the text of 'Namazu at the Physicist's Funeral' here.