I just received my contributor copy of one of the most lavishly-produced poetry anthologies. What a beauty! Children's publisher Nosy Crow recently released And Everything Will Be Glad To See You: poems by women & girls, edited by Ella Risbridger. It's a huge book at 282 x 255 x 18 mm, with cloth hardback binding and full-colour illustrations throughout, provided by Anna Shepeta.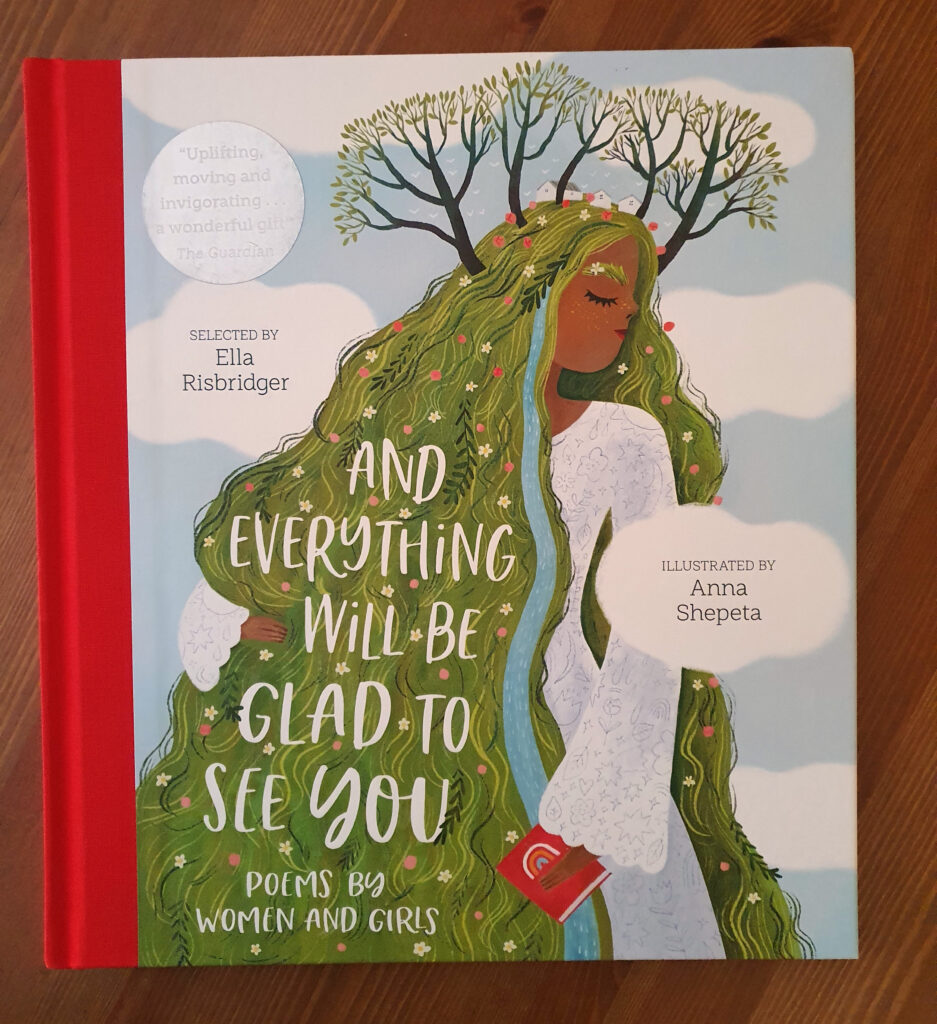 My contribution is a poem which first appeared in The Emma Press anthology The Head That Wears A Crown: Poems about Kings and Queens, edited by Rachel Piercey and Emma Wright. Huge thanks to Rachel, whose own poetry appears in And Everything…, for putting Nosy Crow in touch.
I'm not the biggest fan of monarchies, so when the call went out to write poems about royalty, I wanted to celebrate a figure who had shown true leadership, putting their own life on the line for their people. A very different sort of ruler.
'From Boudicca, Queen of the Iceni, to Gaius Suetonius Paullinus, on the occasion of his invasion' plays with the etiquette of diplomatic correspondence. As the verses progress, so the warrior queen's rage builds beneath the niceties, and we start to see the glint of her blade.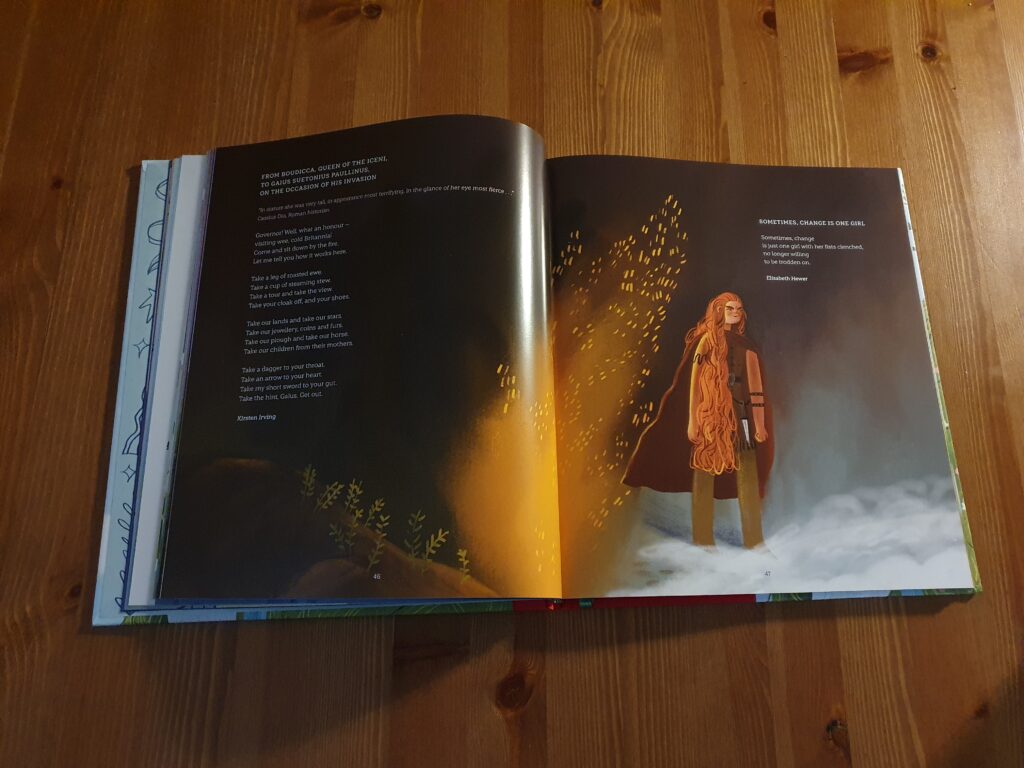 The poem starts with a quote from Roman historian Cassius Dio, describing the awe Boudicca inspired in all who beheld her:
"In stature she was very tall, in appearance most terrifying, in the glance of her eye most fierce…"
Shepeta's beautiful illustration of Boudicca, lit by a flurry of campfire sparks, shows that grit and tenacity brilliantly, along with her striking mane of red hair. She is stood and ready, waiting for the enemy to set foot in her lands. It's such a thrill to see a visual artist's take on your writing, especially when the artist can conjure the entire story in a single frame.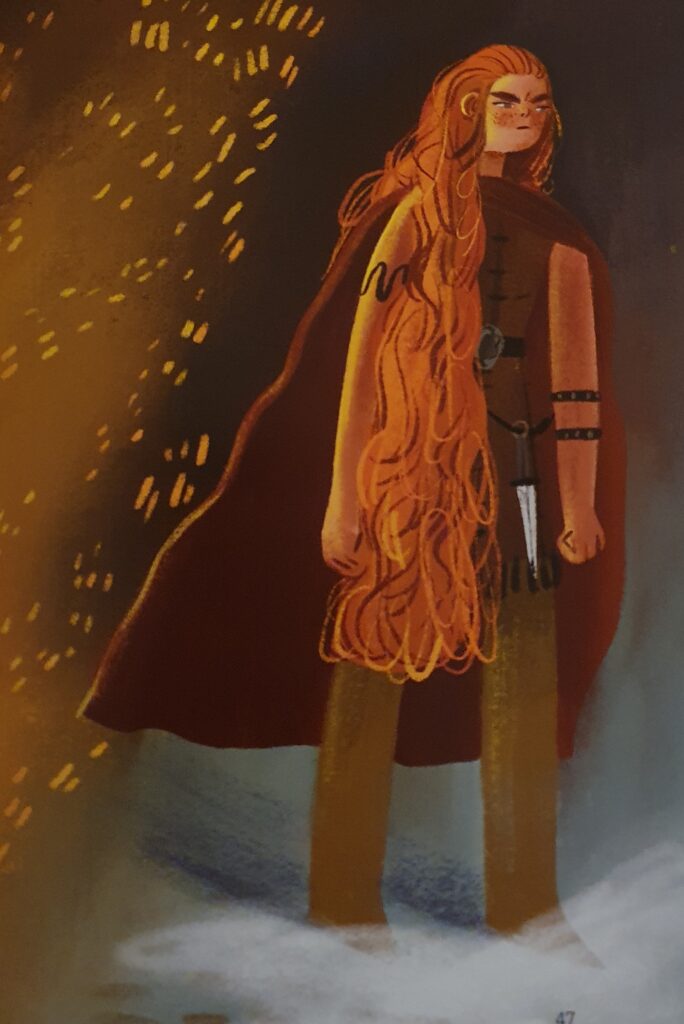 The anthology is a rich, diverse and stunningly presented book, with poetry that young K would have been so thrilled to read. It's a treasury for any young bookworm.
Here's me, reading Boudicca's generous invitation:
(Huge apologies for accidentally saying "Everyone" instead of "Everything"!)