As if interspecies paranormal relationships weren't enough, I've written for The Rumpus on the parallel insecurities in writing and kink.

"Playing A Part: Imposter Syndrome in Kink and Writing" is an exploration of the pressures we experience and turn in on ourselves, even in the case of our own desires.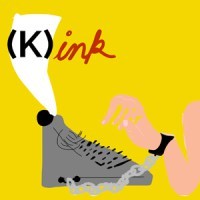 If you haven't checked out the (K)ink: Writing While Deviant series, do! Through reading each person's story, I discovered so many interesting life stories around kink and art. My favourite so far is "Dropping Fictions and Gaining Visibility", Brian Kornell's despatch from the gay gainer scene.
(K)ink: Writing While Deviant is curated by Arielle Greenberg, an incredible writer and editor, and the coiner of the term 'Gurlesque'.
Folks to follow:
The Rumpus
Arielle Greenberg